Agility Trials
Our agility trials are the highlight of our event calendar. These competitions are designed to test your agility skills and provide an opportunity to earn titles and recognition. We organize trials for different skill levels, ranging from novice to advanced, ensuring there's a suitable class for every participant.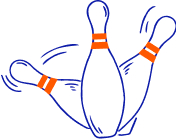 Fun Matches
In addition to formal trials, we organize fun matches that offer a more relaxed and laid-back atmosphere. Fun matches are ideal for novice handlers and dogs who are new to the agility scene. It's a great opportunity to gain experience, practice skills, and receive feedback from experienced judges and trainers. Fun matches also provide a fantastic platform for socializing with fellow agility enthusiasts and exchanging training tips and advice.

Flexible Rental Periods
Building a strong community of agility enthusiasts is one of our primary goals. We organize regular social gatherings and meetups where members can come together, share stories, and forge lasting friendships. These events provide a casual and fun environment to network with like-minded individuals who share a passion for dog agility. It's an excellent opportunity to exchange training ideas, seek advice, and create a supportive network within the agility community.
We look forward to seeing you and your talented canine companions at our upcoming events!
At STAC, we are thrilled to offer a wide range of exciting and engaging events for dog agility enthusiasts of all levels.
Whether you are a beginner or a seasoned competitor, our events provide a platform for you and your four-legged companion to showcase your skills, challenge yourselves, and have a great time in a supportive and friendly environment. Here's a glimpse of what you can expect from our upcoming events.